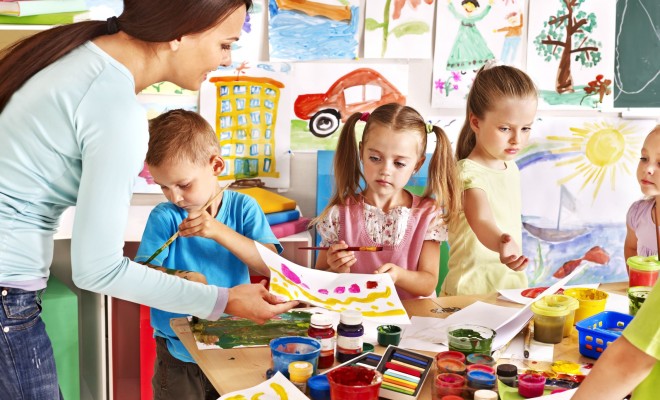 Arts & Crafts Activities
Early Years Painting Activities and Ideas
By
|
Early Years Painting Activities and Ideas
Ways of Applying Paint
Paint Effects
Different Painting Materials
Decorative Painting Projects
Collaborative Painting Projects
Painting is a fun, messy, absorbing, colourful, sensory and liberating activity – no wonder children enjoy it so much. If you're in a bit of a rut and need new ideas on how to get your toddlers painting, this article provides some inspiration. First we'll explore painting activities for kids with different painting techniques and materials, and then we'll move on to some more specific decorative and collaborative projects.
Exploring Painting Techniques and Materials
1. Ways of Applying Paint
Why use boring old paintbrushes when you could use just about anything else to paint with? Here are just a few ideas:
Fingers, hands and feet (for the ultimate sensory painting experience)
Stamps – bought (eg foam printing sets), homemade (eg carved potatoes) or found (eg pine cones, leaves)
Bubble wrap
Marbles, toy cars and other things you can roll around (top tip: put your paper in a tray or plastic lid)

2. Paint Effects
Even very young children can create really effective artwork using simple techniques such as these:
Resist painting – use wax, glue, tape or stickers to create a picture or pattern on paper before applying paint over the top.
Blow painting – dab a puddle of watery paint onto thick paper or card and use a straw to blow it out in different directions.
Mirror painting – fold a piece of paper in half, unfold, apply thick paint on one side and then squish the paper together.
Rain painting – create a pattern on some thick paper using watercolour paints, then put your paper out in the rain and see what happens.
Splatter painting – put a large sheet of paper on the ground (this is best done outside as it's very messy), and splatter runny paint over it.
Bubble painting – mix up some paint and washing up liquid in a cup or bowl, blow bubbles in it and take a print of the bubbles by putting a sheet of paper over the top.
---
Request a copy of your free Wesco Catalogue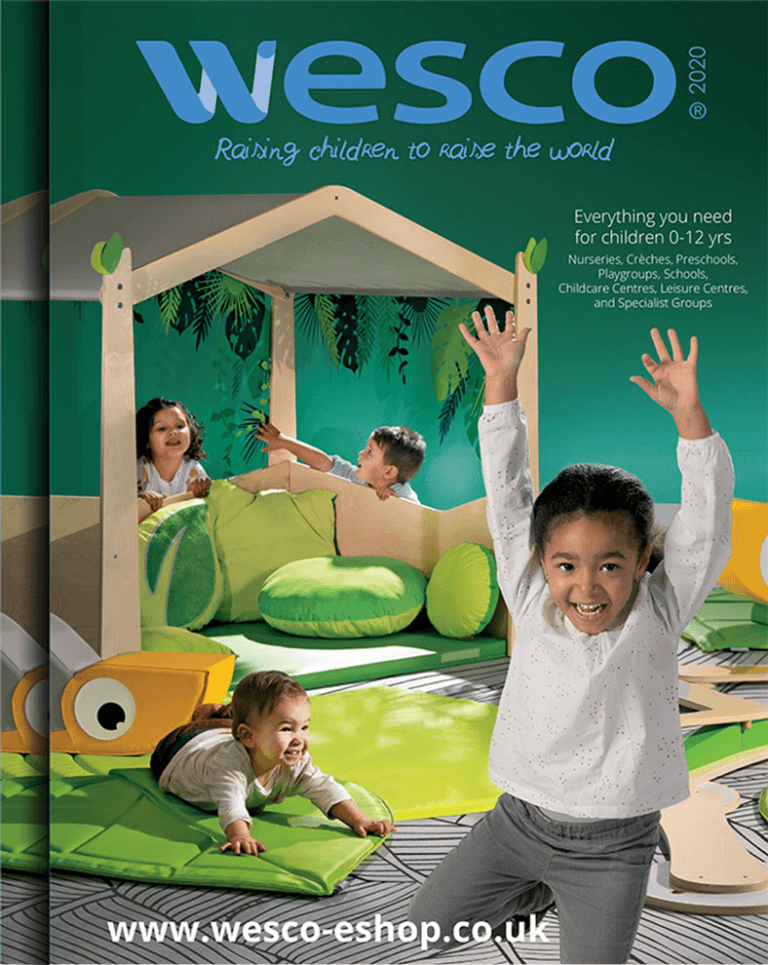 3. Different Painting Materials
Experiment with using materials other than shop-bought paint, for example:
Make your own paints using natural materials, by crushing or drying/grinding vegetables, berries, leaves, petals and so on and mixing the colour with water (there is plenty of information online about exactly how to do this).
Paint with water – this is a particularly good activity to do on a hot day, when the children can paint on the ground or walls outside and watch their pictures and patterns dry out and disappear.
Paint with mud – if you have a mud kitchen in your nursery garden, set up some easels next to it so that the children can paint as well as play with the mud.
Decorative and Collaborative Painting Projects
There is plenty of value in painting just for the sake of it; the process itself can be very beneficial to children both mentally (eg stimulates creativity) and physically (eg develops fine motor skills), whether or not it results in artwork to be kept and cherished.
That said, children do love making things that they can take home – or see on display – and so from time to time it's good to focus on some specific projects, with the aim of making a particular piece of artwork. So here are some early years painting activities and ideas as part of a project, divided into 'decorative' (smaller things that can be taken home) and 'collaborative' (larger group works for the nursery).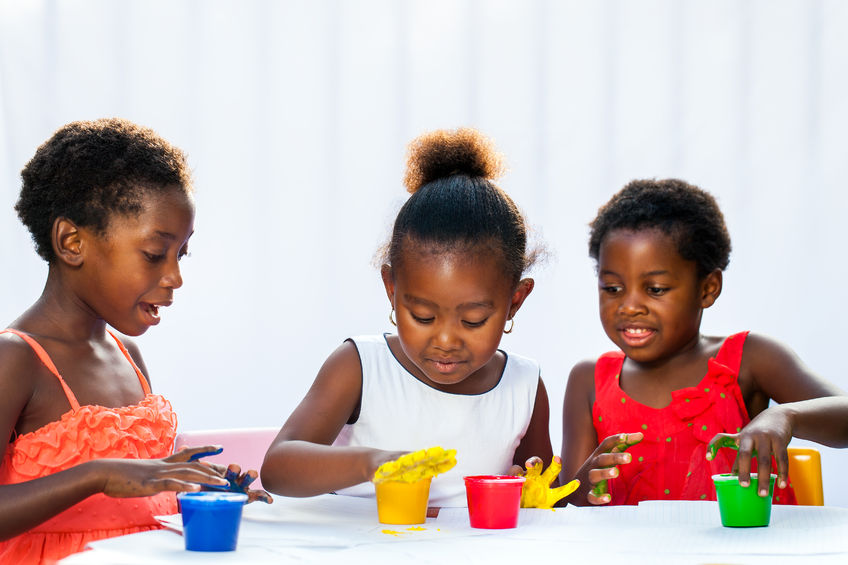 4. Decorative Painting Projects
Stone paperweights – collect some stones and get the children to paint colourful patterns or pictures on them; once dry, glue pieces of felt on the bottom.
Personalised mugs/bowls/plates – buy some cheap white crockery and some ceramic paint; once the children have decorated their pieces they can be baked in the oven to fix the paint.
Wrapping paper – cut some lengths of thin paper roll and get the children to transform it into wrapping paper; this works particularly well using stamps to create a regular pattern.
Salt dough or air-drying clay – first make some shapes out of dough or clay with the children (perhaps using cutters); once the shapes are dry/baked, paint them using bright colours.
5. Collaborative Painting Projects
Mural – tape down a long section of paper roll (or weigh it down at the ends if you're working outside), and get the children to paint a mural, perhaps following a particular theme (eg flowers/bugs/space/monsters), or colouring in outlines of themselves.
Cardboard town – collect lots of cardboard boxes and tubes of various shapes and sizes, paint them different colours (adding doors, windows etc), and put them all together to make a town.
Collage – give each child a piece of paper cut into a particular shape to paint on (for example the petal of a flower, or a sea creature); stick the completed shapes onto your chosen background to create a collaborative collage.
We hope you've enjoyed exploring some more ways to paint and if you run out of paint, why not try some of our other creative activities:
---
Special Educational Needs in the Early Years – Download Free eBook