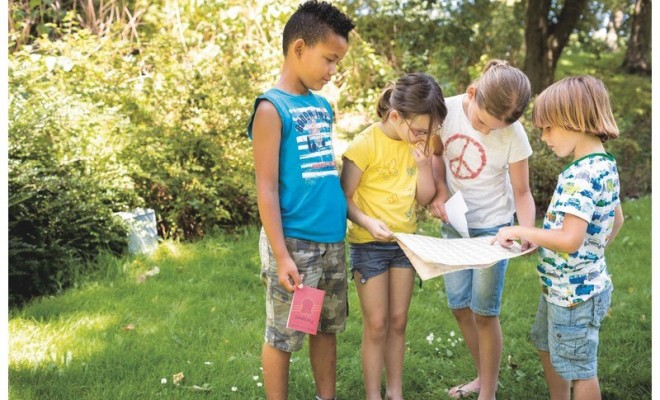 Childcare Environments
8 Best Outdoor Toys for Kids
By
|
Check out our selection of the best outdoor toys for kids to help you create an inspiring and exciting outdoor space in your back garden or early years setting.
1. Sand and Water Tables
Sand and water games provide a base for the first steps into creative and sensory play. Hiding some smaller objects in the sand and supplying sand sieves will provide hours of exciting outdoor play. Pretend to be archaeologists hunting for lost fossils!
2.Parachute Games
Parachute games allow children to develop body awareness, coordination and spatial concepts (right, left, up, down). This fun team activity also encourages children to work together as a group because each child is required to share responsibility. Encourage children to keep all the balls in the parachute, make waves or even create a tent by throwing it up in the air and quickly sitting on the inside.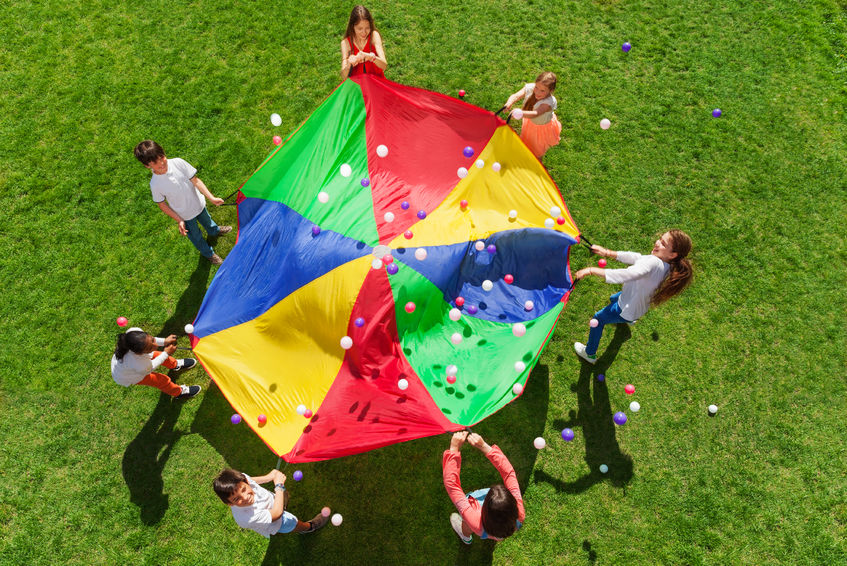 3. Tricycles
Wheeled toys, like tricycles, are a fantastic way to encourage independence as they enable little ones to explore the world for themselves on 3 wheels. Designed to develop coordination and motor skills, tricycles are a safe and fun way to get children moving and support a healthy and active lifestyle.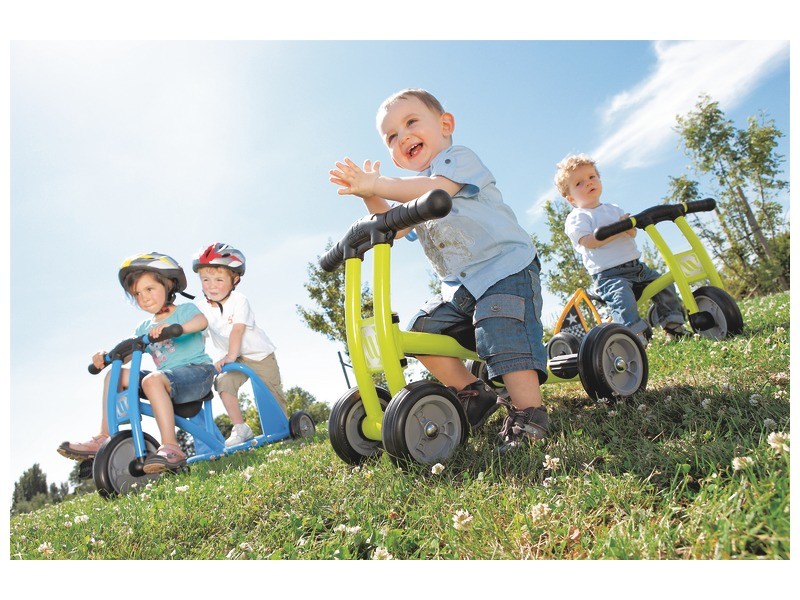 4. Swingball Set
Ideal for outdoor areas with limited space, swingball is a fantastic reaction game for one or two players, perfect for an introduction to tennis. Exercises coordination and concentration.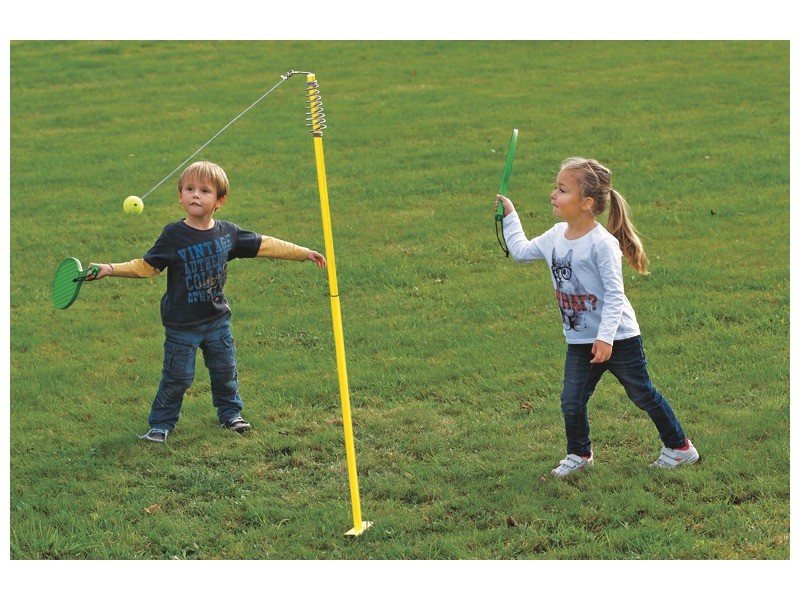 ---
Request a copy of your free Wesco Catalogue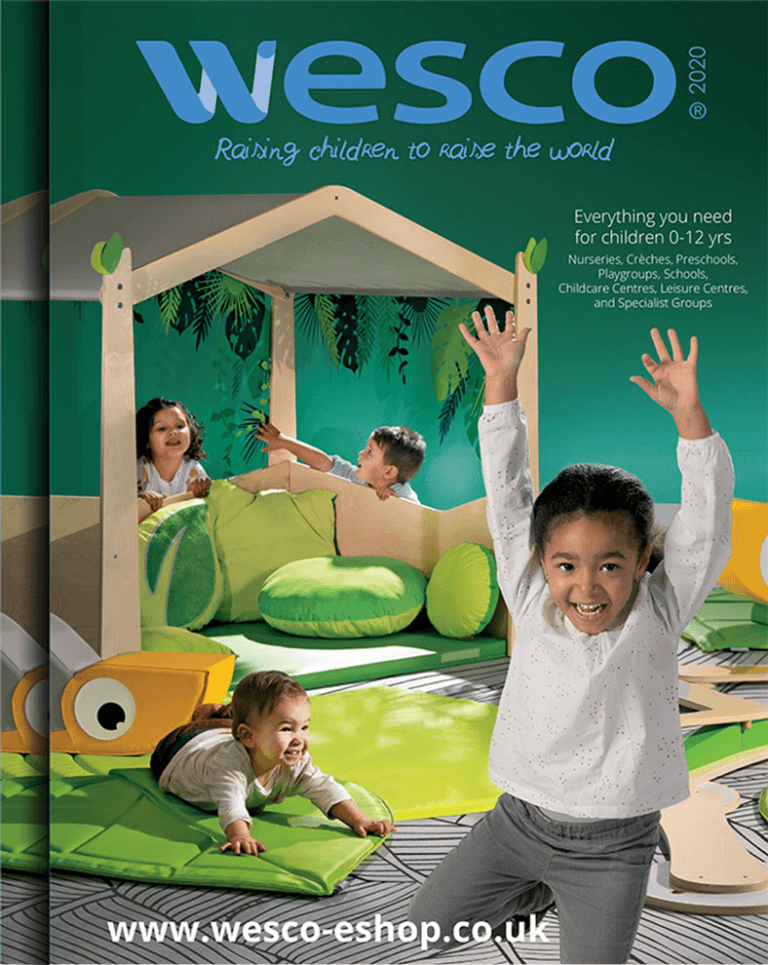 ---
5. Slide
There are so many benefits to having a slide in your setting. They promote balance and coordination as children climb to the top of the steps, as well as developing vital social skills as they'll need to learn to take turns. Spatial awareness is also required to learn when to slide and when to put your feet down at the bottom.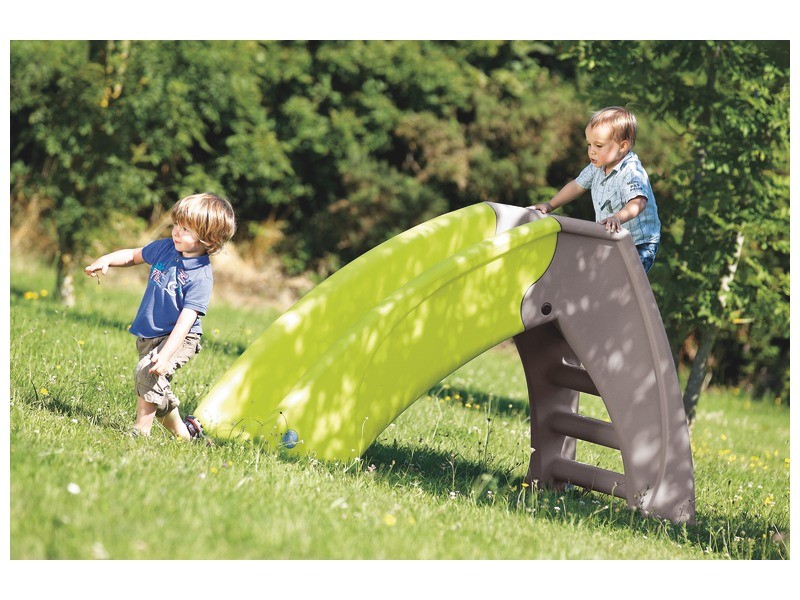 6. Outdoor Play Cabin
Play cabins, Wendy houses, whatever you call yours they're a fantastic way for children to let their imaginations run wild. Today it could be a castle, tomorrow a police station, whatever its use it'll also be the hub of any outdoor play idea. They also make an ideal shady spot on a sunny day.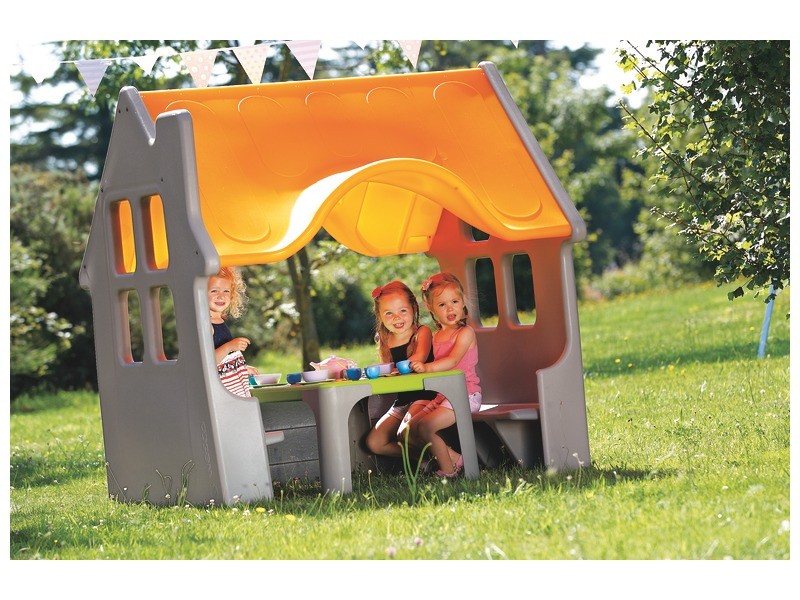 7. Wheelbarrow
Wheelbarrows are an ideal way to entertain young children whilst improving their balance. Children can move around toys, sand, water or even get involved with gardening and helping to maintain the outdoor space.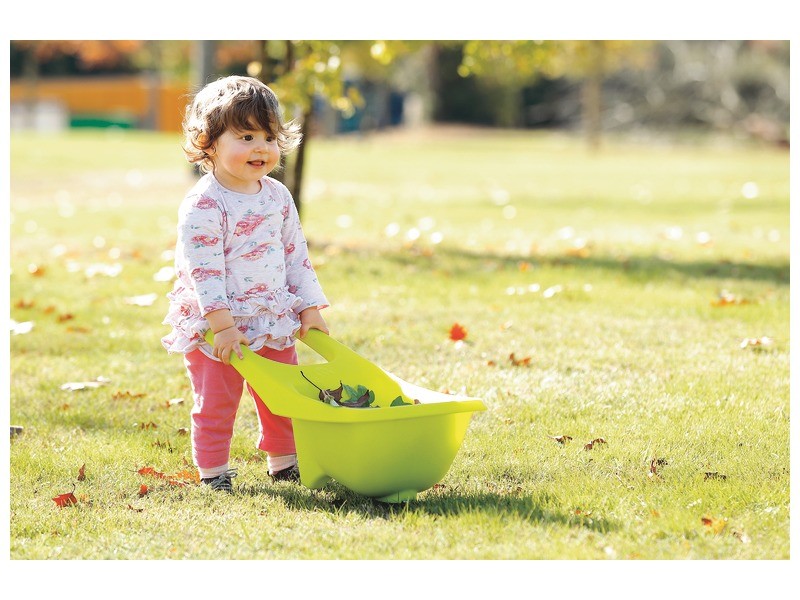 8. Seesaw / Rocker
Seesaws and rockers are a fun way to develop coordination and sequencing skills as well as core and upper body strength. They're perfect for entertaining young children and encouraging movement, even in small play areas.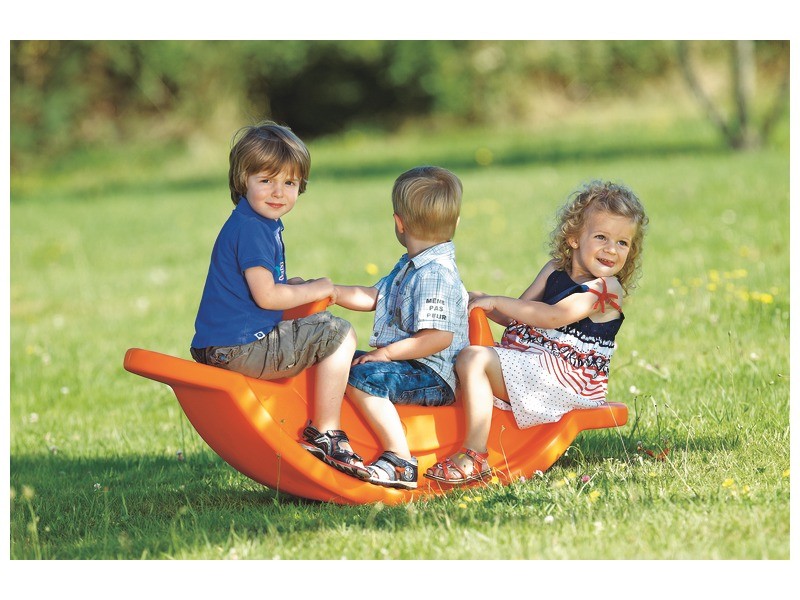 ---
Shop Outdoor Equipment at Wesco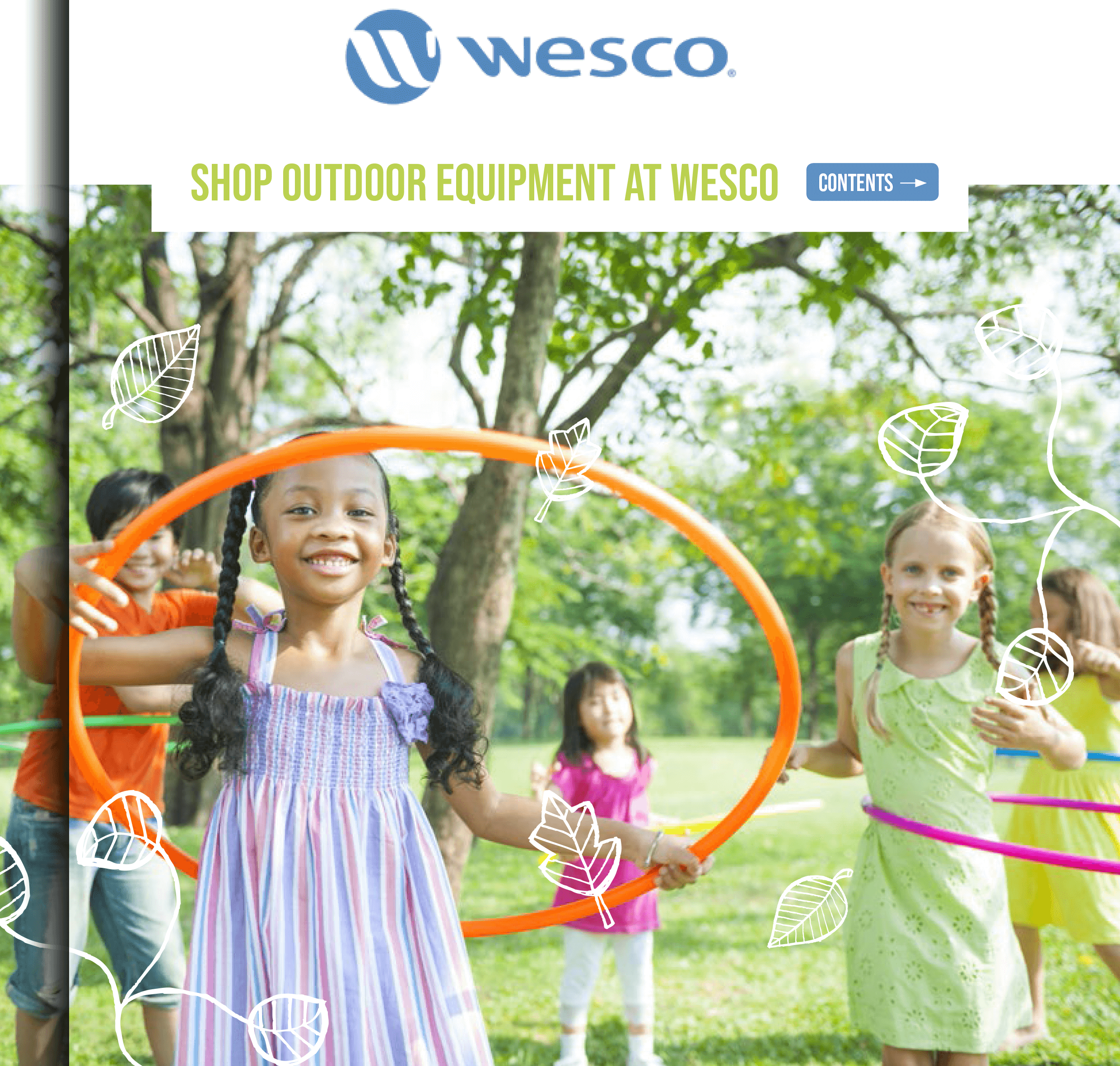 ---